Finmatics for Microsoft Business Central
Speed up invoice processing and save up to 70% of your time
Automatic document processing with Finmatics in Microsoft Business Central!
With Finmatics, you revolutionize your accounting. Our self-learning artificial intelligence begins with inbound documents and alleviates you from laborious and repetitive tasks throughout the entire processing workflow.
This not only saves you up to 70% of your time in document processing but also eases the burden on your employees, allowing them to refocus on tasks that machines cannot perform.
Thanks to the seamless integration via the connector of NAVAX, you can continue to work in the familiar Microsoft BC surface in most cases while Finmatics takes care of your automation boost in the background. Take the digitization of your accounting to the next level with Finmatics now!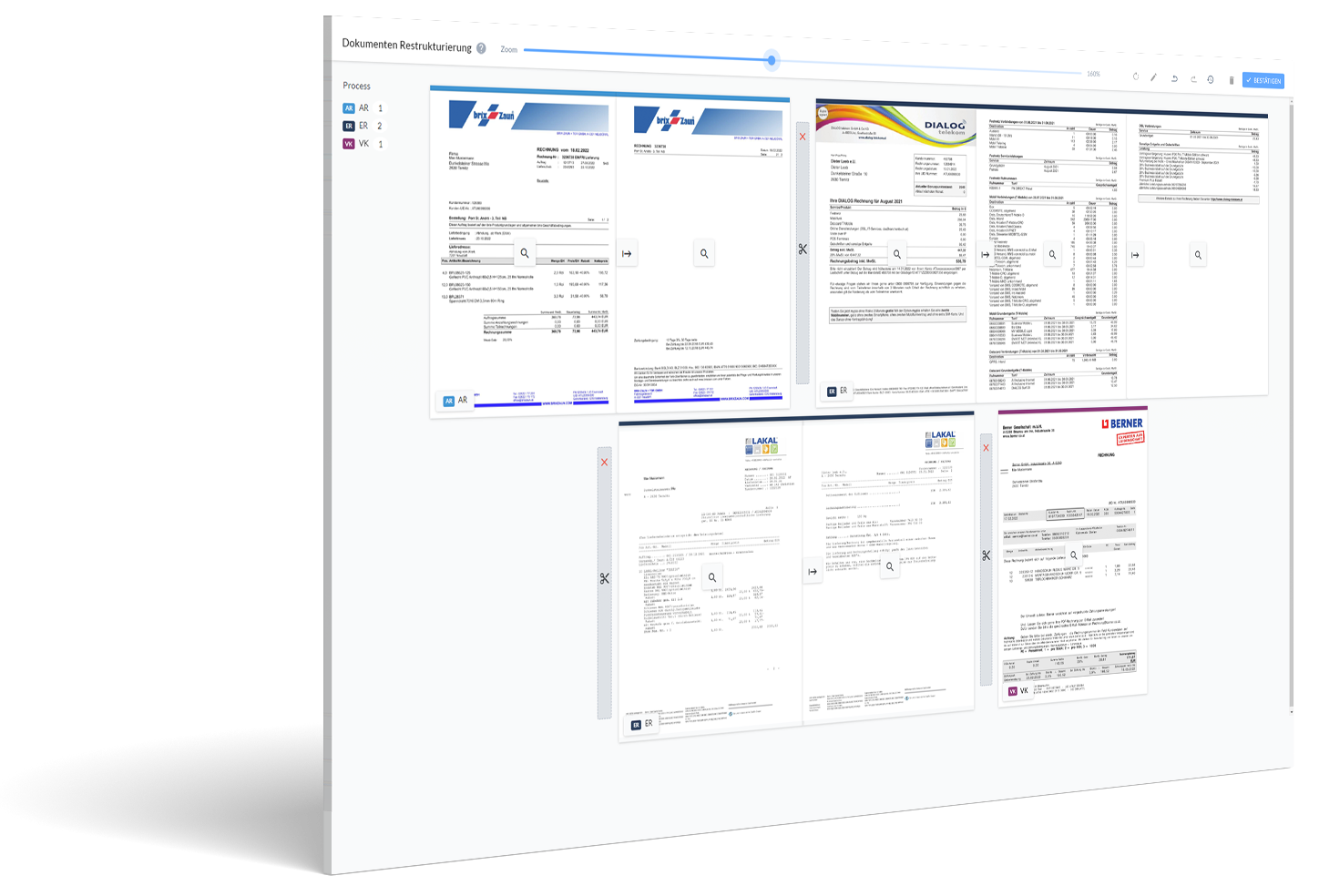 Flexible document input
Finmatics' artificial intelligence supports you right from the very beginning of your accounting tasks. You simply scan your documents in the batch, upload them in the batch, or send them directly via email or mobile app upload and Finmatics automatically takes care of separating and stapling the documents. In addition, our artificial intelligence also automatically assigns your documents to the correct document type, so you only need to briefly check the separation and can immediately continue processing the invoices.
With Finmatics, you can thus speed up your document entry process by a factor of 6, saving valuable time.
End-to-end accounting automation with the Finmatics Automation Hub
The Finmatics Automation Hub uses state-of-the-art AI technology to ensure the highest automation rates even after receipt of documents. By automatically reading out invoice data at item level, automatically assigning business partners, G/L accounts and person accounts, as well as automated VAT checks and independently generated posting texts and posting suggestions, you save up to 70% of your time with our software solution.

Our AI learns with every processed document, so that your automation rate can be increased sustainably.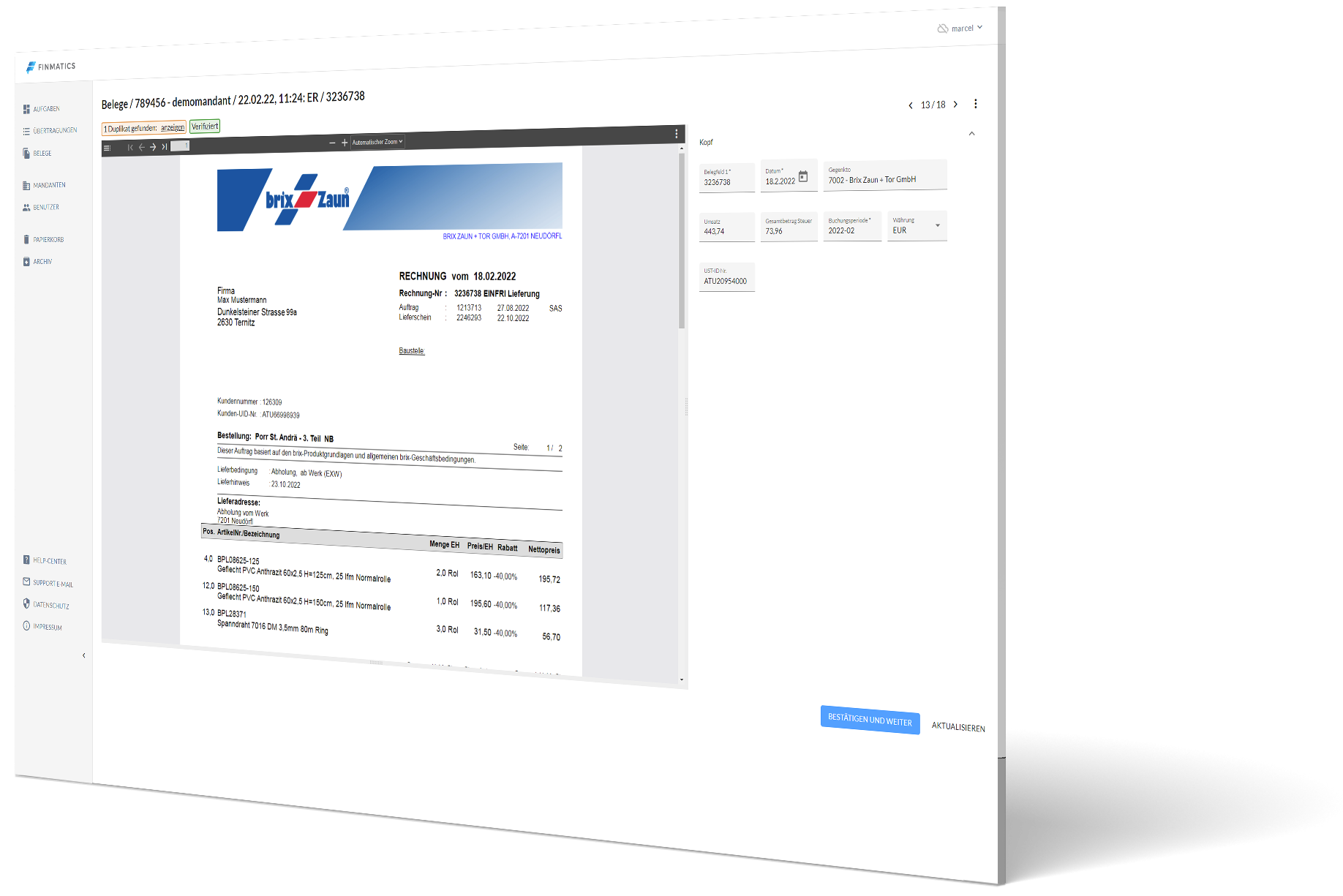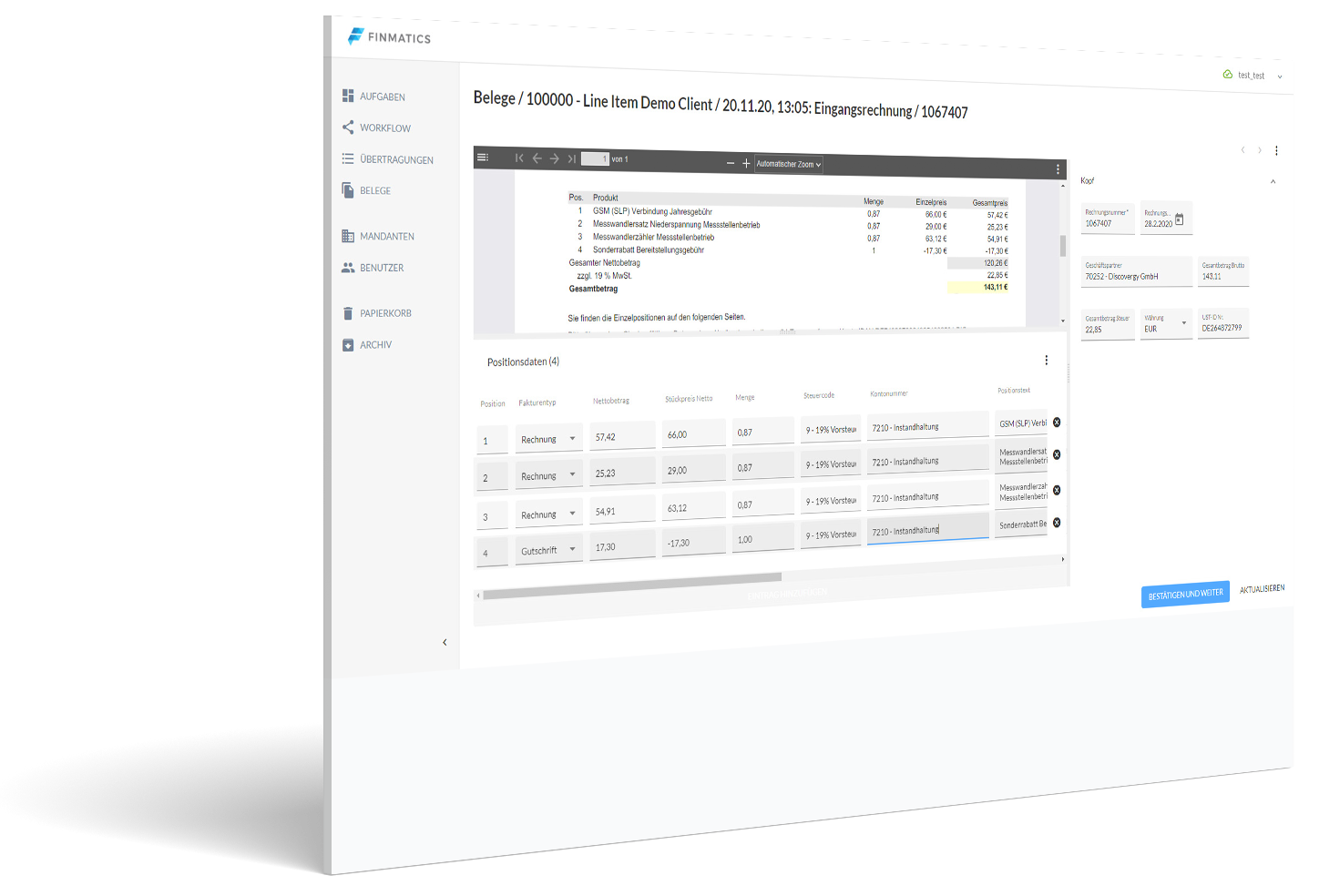 Seamless integration thanks to Microsoft Business Central App
Experience the future of accounting.
Thanks to NAVAX, with just a few clicks, our connector is ready to enhance your existing Microsoft Dynamics 365 Business Central environment.
The NAVAX Apps interface is your gateway to a more efficient and productive future. Harness the transformative potential of AI and revolutionize your accounting processes.
This enables you to streamline your operations, reduce costs, and stay one step ahead of the competition. Download the Microsoft Business Central app from Finmatics now and equip your business with cutting-edge technology and get one step closer to autonomous accounting.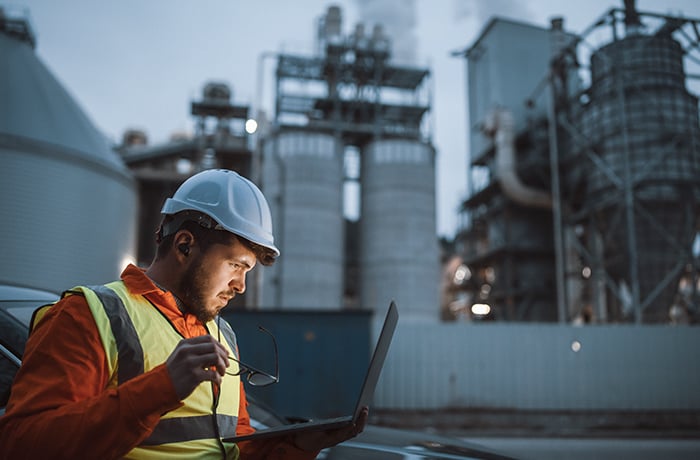 Gas Connect Austria launches modern document management
Gas Connect Austria
When selecting the right solution, Gas Connect Austria focused in particular on the reduction of the workload of accounts payable employees and the added value of new, digital tools. They found what they were looking for in Finmatics for modern document management.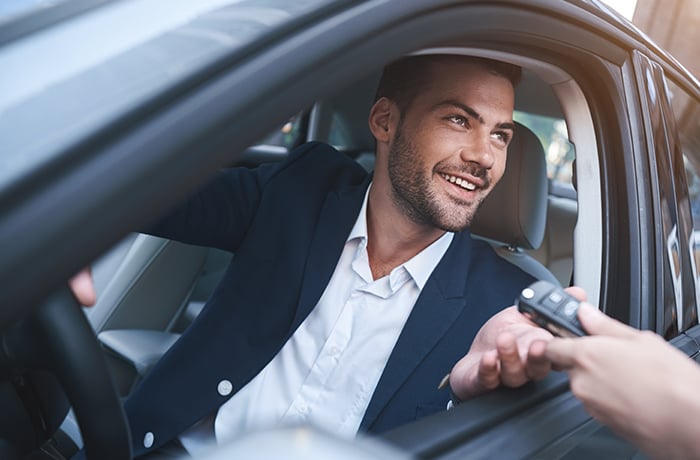 Avis Budget Group: Artificial Intelligence in the Shared Service Center
Avis Budget Group, Inc.
With Finmatics, Avis Budget Group continuously increases productivity and the quality of its services. By using artificial intelligence, the SSC Financial Services department has been able to reduce its document processing workload while improving the quality of its data.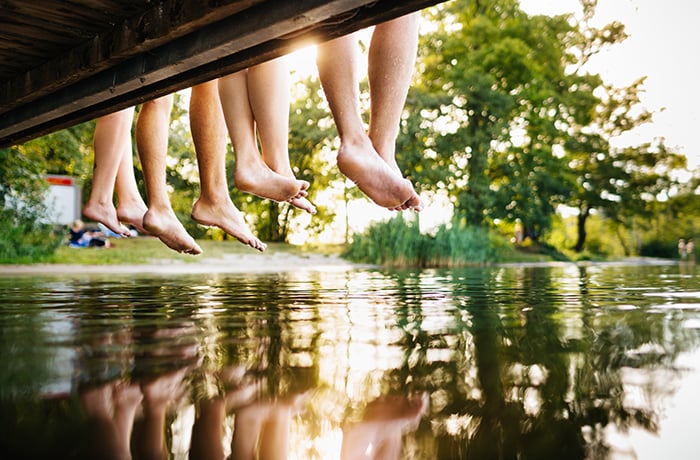 Tax Firm TREUHAND-UNION Klagenfurt and Millstätter See Tourismus GmbH
 Millstätter See Tourismus GmbH
After the digitalization of internal office processes, TREUHAND-UNION Klagenfurt also implemented digital invoice approval solutions with its clients. For example, with Millstätter See Tourismus GmBH.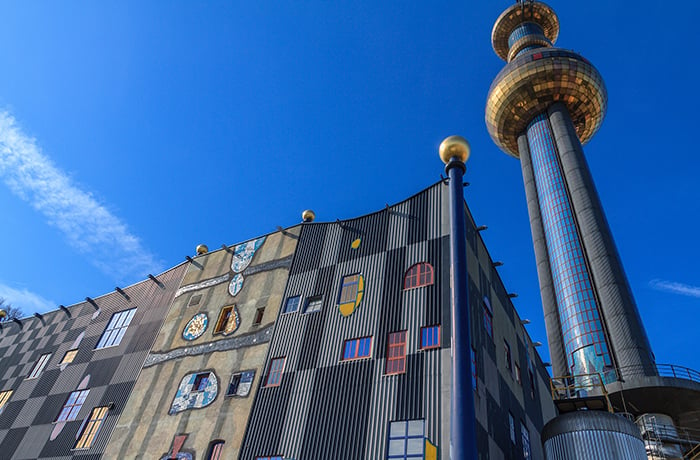 Field report: AI-supported group accounting at Wiener Stadtwerke with SAP and Finmatics
Wiener Stadtwerke
Together with Finmatics, Vienna's number 1 public utility service, automated invoice processing in group accounting at the beginning of 2020 by using Finmatics AI.

We revolutionize accounting in Microsoft Business Central together
As a One-Stop-Shop in the digitalization of business processes, NAVAX finds the optimal solution around ERP, Customer Experience and Business Intelligence together with its customers. With enthusiasm to a creative and productive working environment. With NAVAX Apps, they react flexibly to the requirements that arise from daily work with the software they sell and solve challenges that arise.
We are proud to cooperate with NAVAX and to offer you our innovative solution for modern accounting now also for Microsoft Business Central.
"It is my concern to advise our customers and interested persons in the best possible way and to make the implementation of the intelligent assistants as easy as possible."
Laura Vujcic
Digital Transformation Consultant
E: contact(at)finmatics.com

Get in touch and talk to our experts
By clicking on "Submit", you agree that Finmatics GmbH may store and process the personal data provided above in order to provide you with the requested content.
**Finmatics GmbH is committed to protecting and respecting your privacy. We will only use your personal data to administer the account and to provide you with the products and services you have requested. From time to time, we may wish to contact you about our products and services and content that may be of interest to you. If you agree to this, please tick the "Subscribe to newsletter" box. If you agree to be informed about new blog articles from time to time, please tick the box "Subscribe to blog". You can withdraw your consent at any time by clicking here, by clicking on "Unsubscribe" at the end of one of our emails or by sending us an email to legal@finmatics.com.